TerraVision
Seamless information, project planning, presentation and documentation for geodata users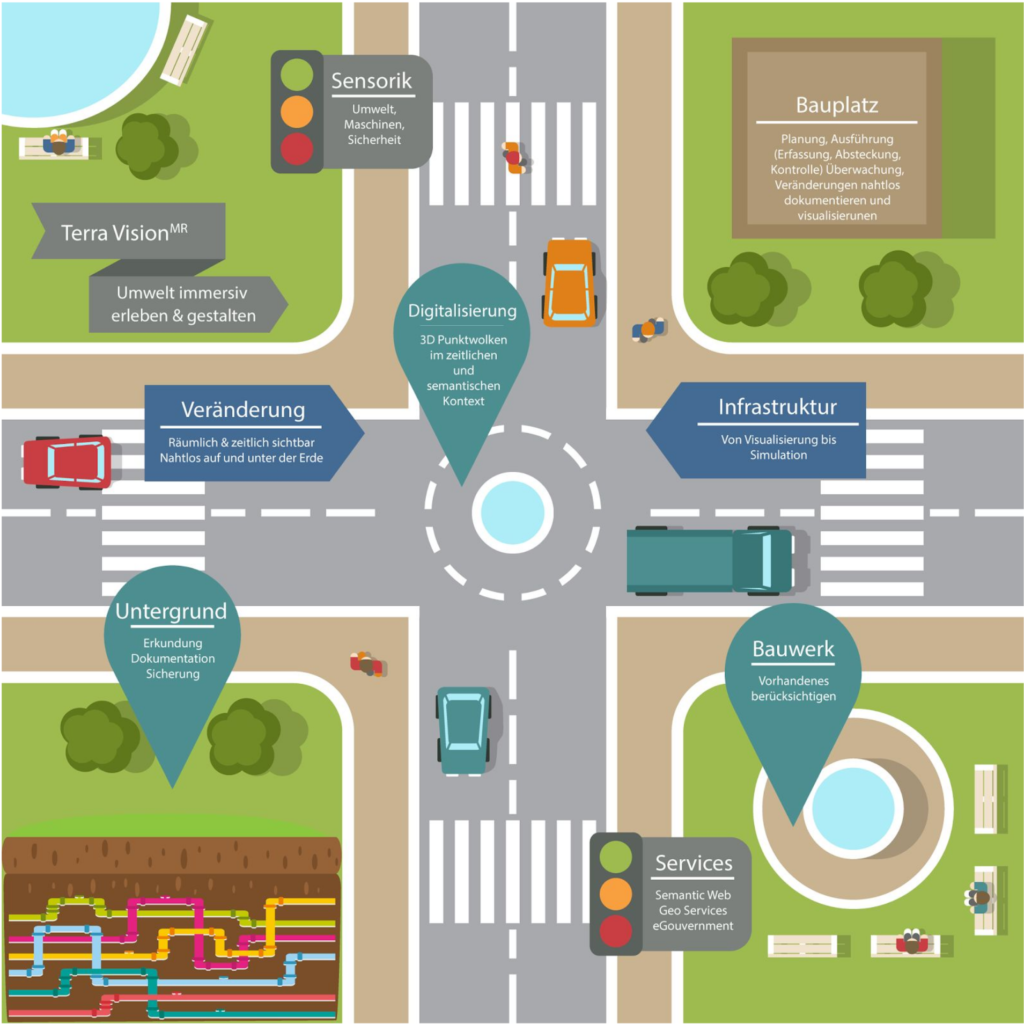 The aims of the project are to create a complete and user-friendly transition between reality, information-enriched reality in the sense of augmented reality and complete virtual reality in the sense of virtual reality in the documentation, recording and development of urban living spaces. On the other hand, with regard to the possibilities of cyberphysical systems, to develop a platform that is not only interoperable, but that can be automatically linked to data-side and process-related links to compatible third-party systems and data stocks.
For the geodata user (e.g. planners, architects, building owners, building contractors, building control/supervision), this creates a new form of work in planning and development processes in the field of project planning and realization of buildings of all kinds. This is based on the latest digital technologies in the MixedReality environment and is based on a previously unavailable completeness of available data for the respective project planning and realization object. Thus the geodata user can seamlessly switch between information, project planning, presentation and documentation input and retrieve or/and provide the information required in the respective context depending on the concrete current task.
This results in a significant improvement of all the above-mentioned process steps as well as a considerable saving of time and other relevant business management tasks.
Resources. Project planning and implementation processes become faster, more accurate and can be carried out more directly.
The work of the DAI Laboratory focuses on:
Development of the service metamodel for MR service platform,
Development of a security concept matching the legally compliant process model for data exchange with authenticated and authorised systems, devices and users,
Composition of service modules into MR services at design or development time and runtime