DAI-Labor
The DAI-Lab links university driven research and industrial applications. With our team of experts in different fields, we aim to create innovations and transform academic research excellence into real-life products in cooperation with other institutes and companies. To this end, the DAI-Lab aims to become the leading institute for the creation of future services and applications based on innovative information and communication technologies.
Researchers and students at the DAI-Lab are given opportunities to solve real-life problems within a university environment, ensuring that they are well prepared for their future careers. For us, close collaboration with other research institutes as well as companies is just as important as working in an open and interactive environment in which one can discuss, find ideas, focus on solutions and make them happen.
Next to our scientific efforts, teaching is an important part of the mission of the DAI-Lab. We constantly work on improving our course offerings, and hope that we can inspire more and more students with novel information and communication technologies. We provide state-of-the-art testbeds and infrastructures not only for our team but also for our lectures. This way we can guarantee a practice-oriented research and teaching, which is more relevant to the students by preparing them for their future professional life.

Future in touch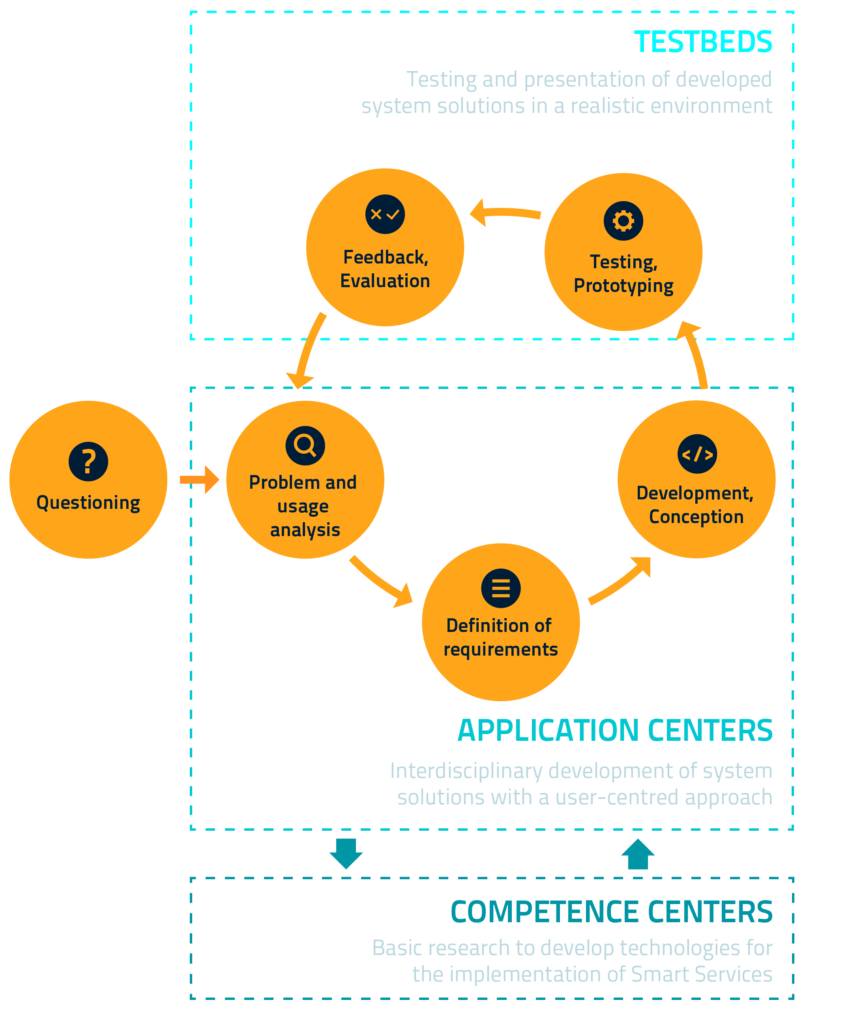 DAI-Labor develops Smart Services and Smart Systems that on the one hand offer solutions for current and future problems of society, and on the other hand ensure practical relevance by focusing on a user-centered development approach. User requirements are already taken into account in the design phase, so that services can be adapted perfectly to the current requirements and needs of their users.
In addition, the various test beds of the DAI-Lab allow the resulting applications to be deployed in realistic environments. These environments allow for usability tests and evaluations with real users. The generated user feedback can be directly fed back into the iterative development process. Through various public presentations and demonstrations our research is being made tangible for both expert audiences and the general public.