AC Design Thinking & Interaction
Motivation
Digitalization, a networked world, numerous ideas and innovations call for a clear structure and planning in realization. As is well known, many roads lead to the goal – the design method helps. One can imagine the whole thing like a toolbox with which ideas are realized. The term "design" here does not stand for the design of an object, but shows how an idea takes shape. The quality in the design and planning of an idea is optimized. The requirements and wishes of customers or partners can be better reflected and realized. The process of implementing an idea is thus simplified and the usability is checked in advance.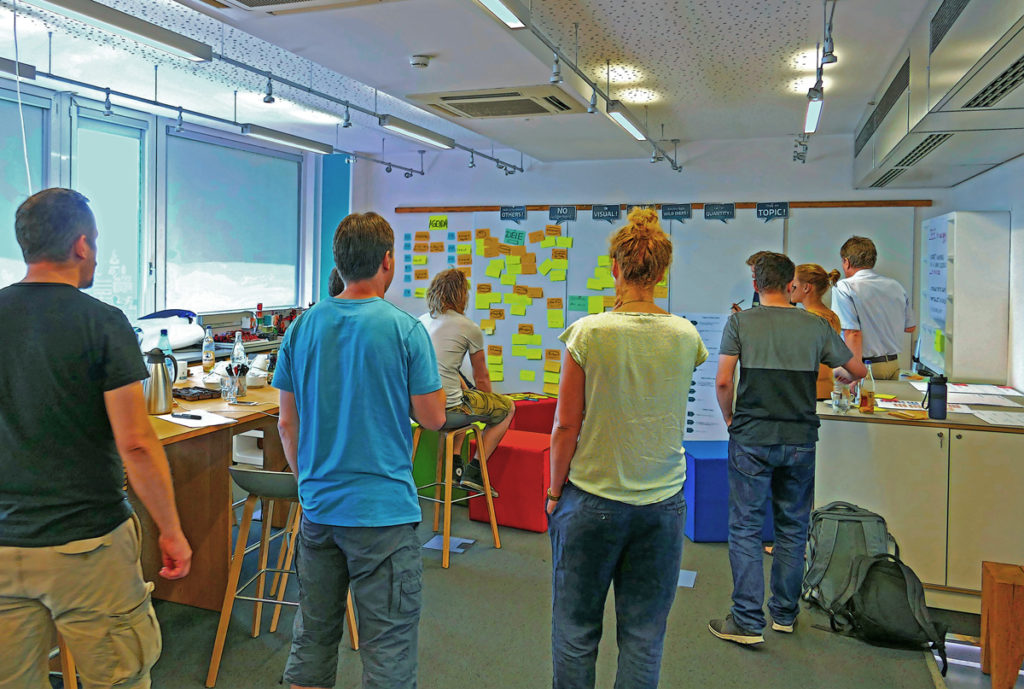 Goal
We are a research institution and our goal is to help shape the future, to bring our numerous ideas and innovations to life. We want to implement ideas, bring them closer to society and make research a tangible experience. For years, our main focus has been on making research accessible to a broad public and bringing benefits to society. The goal of AC Design Thinking & Interaction is to plan the implementation and process flow of ideas in a meaningful way.
The following common Design Thinking methods can be considered:
Single or a combination of several points is possible.
Idea generation (e.g. brainstorming, brainwriting, what-if scenarios, 6-3-5 method)
Idea evaluation (e.g. morphological box, power-dotting)
Investigation of behavioral and need structures (e.g. persona, customer profile)
Visualization and analysis of processes (e.g. graphics, videos)
Prototyping (e.g. sketching, storytelling, role playing)
Action planning (e.g. visual roadmap, business model canvas)