AC Mobility 4.0
Motivation
Mobility is facing enormous challenges at the beginning of the 21st century. These include above all urbanisation, globalisation, climate change, digitalisation and demographic change.
Urbanization leads to an increase in mobility in cities and thus, due to the still predominant motorized individual traffic, to more traffic jams, lack of parking space as well as pollution and noise. In many larger German cities the EU limit for air pollutants is exceeded. In rural areas, on the other hand, dependency on one's own car or cost-intensive taxi increases because the lower demand means that traditional public transport cannot be operated anywhere near sufficient and cost-covering.
Globalisation is causing an increase in worldwide passenger and freight traffic and the strain on transport routes. Rising costs for their maintenance and expansion are the result and a shortage of drivers is already evident in Germany.
Transport is responsible for more than 20% of the climate-damaging CO2 emissions in Germany. Due to increasing traffic, emissions have even risen in recent years. Thus, transport is the only sector that cannot show a decrease in CO2 emissions. Climate-friendly propulsion systems are only very slowly becoming established.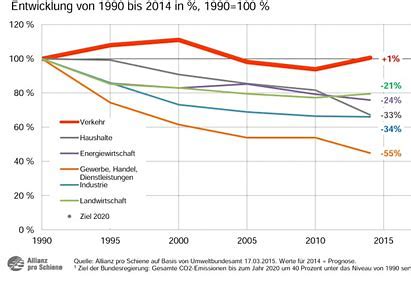 Digitisation is the basis of modern mobility. Fast and seamless mobile phone networks, broadband Internet, high-performance data centers and mobile devices are an important prerequisite here. This enables the simple and combined use of new types of mobility offers, but the information has so far been little linked.
The need of older people for mobility is constantly increasing, not least due to demographic change. These people often have special requirements or restrictions. Simplification through new mobility concepts such as automated and networked driving could help.
Objective
Classic measures of the past such as road network expansion, city tolls, environmental zones, speed limits, parking space management, registration restrictions and tax increases have brought no or only partial improvement with regard to the various challenges. Rather, the mobility of the future requires innovative solutions and technologies, including, for example, new forms of propulsion, automated and networked driving, novel mobility concepts, the use of drones and intermodal mobility platforms.
In order to improve air quality in cities and limit climate change, it is necessary to move away from the internal combustion engine. Battery electric vehicles appear to be gaining ground in the medium term. Charging planning taking into account the upcoming trips, the available charging infrastructure and the availability of electricity from renewable energy sources is important.
Most accidents can be avoided with automated and networked driving, since 95% of accidents are due to human error (inattention, misjudgement, etc.). In Germany alone, there are about 3,300 road deaths every year. Automated driving achieves a special safety and efficiency if not only the vehicles can perceive their surroundings and make decisions, but also if the road infrastructure is intelligent and can communicate with the vehicles. Distributed artificial intelligence solutions can help to detect or even anticipate certain traffic and dangerous situations at an early stage. The acceptance of the population is an essential prerequisite for these solutions to become established.
The last stage of automation, i.e. autonomous or driverless driving, enables new mobility offers such as robo-taxis or demand-controlled shuttle buses and makes them independent of driver availability and costs. The possession of a driving licence is no longer necessary. Autonomous vehicles, unlike self-drive vehicles, can be better combined with other means of transport, shared with other users and bypass the tiresome search for a parking space. The possession of an own vehicle becomes uninteresting even in rural areas.
To test these approaches also in connection with autonomous charging, test fields in real environments are necessary. In addition to autonomous driving, air taxis in the form of passenger drones will shape the mobility of the future. By exploiting the third dimension, traffic jams will be avoided.
All concepts of future mobility concern both passenger and freight transport.
Research Topics
Intermodal mobility platforms and services
Automated and networked driving based on distributed intelligence
Optimisation of the provision, deployment and loading of vehicle fleets
Analysis and prediction of traffic-relevant data and simulation-based optimization