FEEDBAC Car
Future Electric Energy Distribution by Aggregated Clusters and Cars with Automated Response (FEEDBAC Car)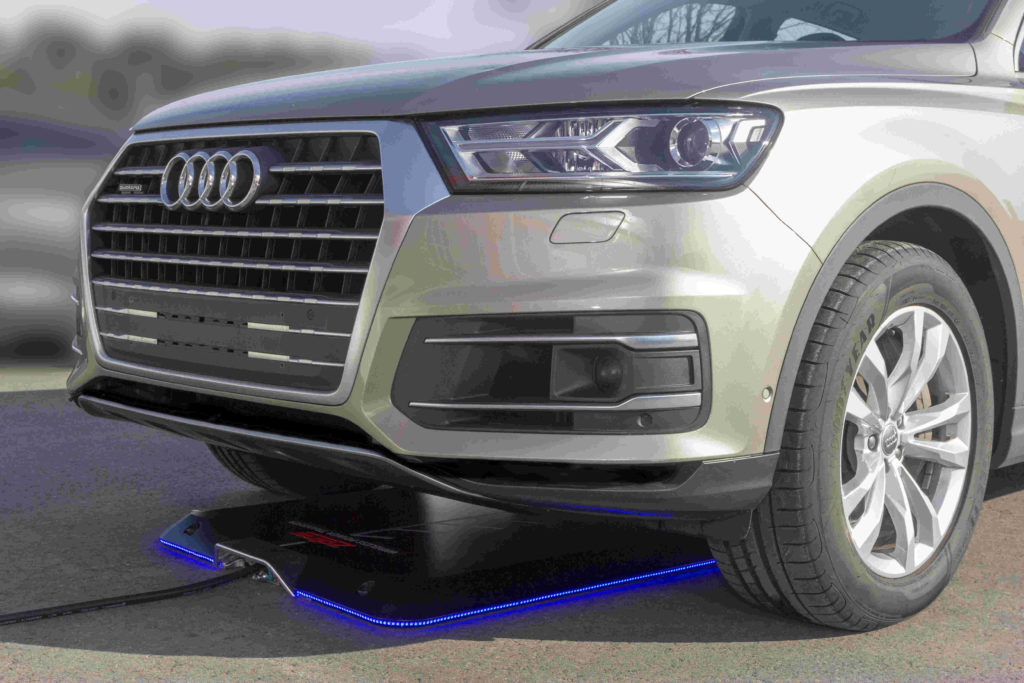 The DAI-labor has been part of the development and research taken by the main project partners in future load management for electric vehicles. Where they are able to participate in demand-side management based on the interconnected Smart Home and a bidirectional 11kW inductive wireless charging station.
The project "Future Electric Energy Distribution by Aggregated Clusters and Cars with Automated Response" (FEEDBAC Car) addresses the communication aspects as well as the control strategies for the electric vehicles, from the control room all the way to the electric vehicles. For this, real electric vehicles are connected to a fleet simulation to fully demonstrate and participate in energy markets.
The project aims at investigating electric vehicle costs compensations through applications and usage of electric vehicles as energy storage as well-known as vehicle-2-home. The project looks as well into other business models and market participations that could take advantage of the bidirectional contactless charging technology and to what extent could these be of significance to the cost reductions. Therefore, make electric mobility more attractive through its cost reductions and home energy management.
Overview
Project Acronym:
FEEDBAC Car
Project Title:
FEEDBAC Car
Duration:
08/15/2017 ⇢ 03/31/2020
Website:
Keywords:
Electro Mobility, E-Mobility, Smart Energy Systems
Competence Centers:
Sponsors: