Automatisches Datenmapping im eCommerce
Companies in the online and mail order business are struggling with the challenge of keeping article delivery times, stock levels, prices and article characteristics up to date. Customers expect increasingly binding and up-to-date information and new functions that simplify and make online shopping easier and more convenient. If a delivery date is exceeded or if it becomes known after the purchase decision that an item is not available, the frustration of the customer increases, confidence crumbles and the customer relationship is in danger.
The following challenges arise for e-commerce providers / suppliers / manufacturers and trading companies:
Very high costs for the transfer and processing of data into your own IT systems (e.g. shop, PIM)
High throughput time until articles are available online ("time-to-market")
Not optimal customer satisfaction and "user experience"
Insufficient standards in the value chain (manufacturer, supplier, dealer)
Future viability of the online trading business model for smaller traders in view of increasingly divergent business relationships triggered by customer demand for the "long tail" product range
The project AuDaMaC aims to solve the problems of online retailers. The aim is an automated solution for the acquisition of databases, e.g. To ensure supplier data in the databases of the shop systems. Both structures should be automatically recognized and connected, and data conversions should be made. This saves online merchants time and money on manual assignment and data transfers, and can improve time-to-market. Likewise, long-term customer satisfaction will be significantly improved through improved data quality and shop performance (eg filtering options).
Within the project DAI-Labor researches the applicability of Ontology-Matching methods and genetic algorithms for the homogenisation of heterogenous data sets. Goal of the project os the developement of an automted mapping procedure für different data domains.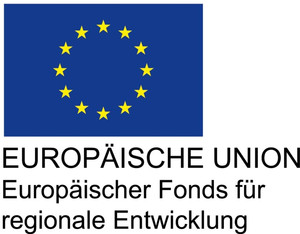 This project has been co-funded by the European Regional Development Fund (ERDF).