Production 2000+ and Model Factory
A model factory was built by the DAI Laboratory of the TU Berlin under the direction of Prof. Sahin Albayrak with companies such as Bosch-Siemens Hausgeräte, Siemens AG, Mercedes and Deutsche Telekom. The model is intended to support trainees in their training to improve control units on assembly lines. It has a prize of 250,000 euros and was donated to trainees at the TU Berlin in the field of microtechnology and mechatronics. It enables them to simulate production control in a large factory. The complete model measures 25 square meters. The model was constructed after a factory in Nauen, which manufactures washing machines and dryers. On a conveyor belt small wooden blocks flow as devices. With the help of sensors the position of the appliances is determined and can be controlled by a central control unit.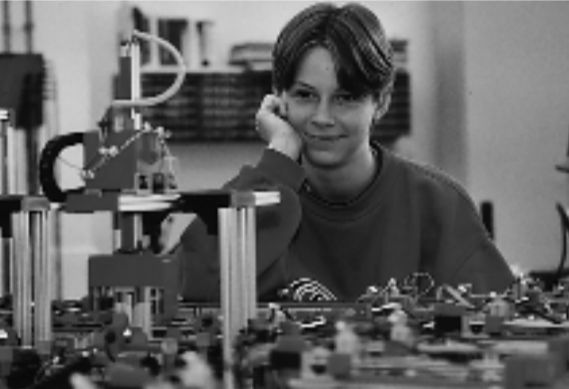 The idea of bringing research closer to society is one of Prof. Dr. Sahin Albayrak's main concerns. In his scientific work he is always trying to support the different areas of society with intelligent systems, like this model factory.