Java Excellence Center
A major project of the TU Berlin and Sun Microsystems was the foundation of a joint competence center for grid services and e-Science in 2004. Prof. Dr. Sahin Albayrak, head of the DAI Laboratory at the TU Berlin, was selected to set up and found the center. Under his leadership, a new generation of infrastructures was created, which ensures access to worldwide data and scientific information and combines the experience of TU Berlin and Sun Microsystems.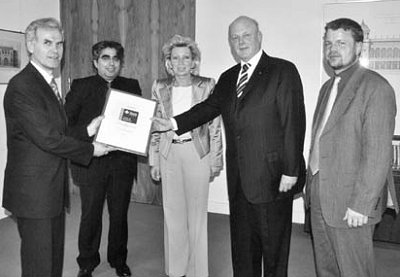 Prof. Dr. Sahin Albayrak was already no stranger to the TU Berlin at that time. The DAI-Labor of the TU Berlin, which he had founded 12 years earlier, employed more than 70 people at that time, all of them experts in the fields of telecommunications and software development.