Intelligent services for citizens and authorities (IDBB)
The DAI Laboratory of the TU Berlin in cooperation with the IT Service Center Berlin (ITDZ Berlin) has been working on a service-oriented eGovernment infrastructure for the state of Berlin since 2009. The goal is to support processes in administrations and public authorities with digital solutions.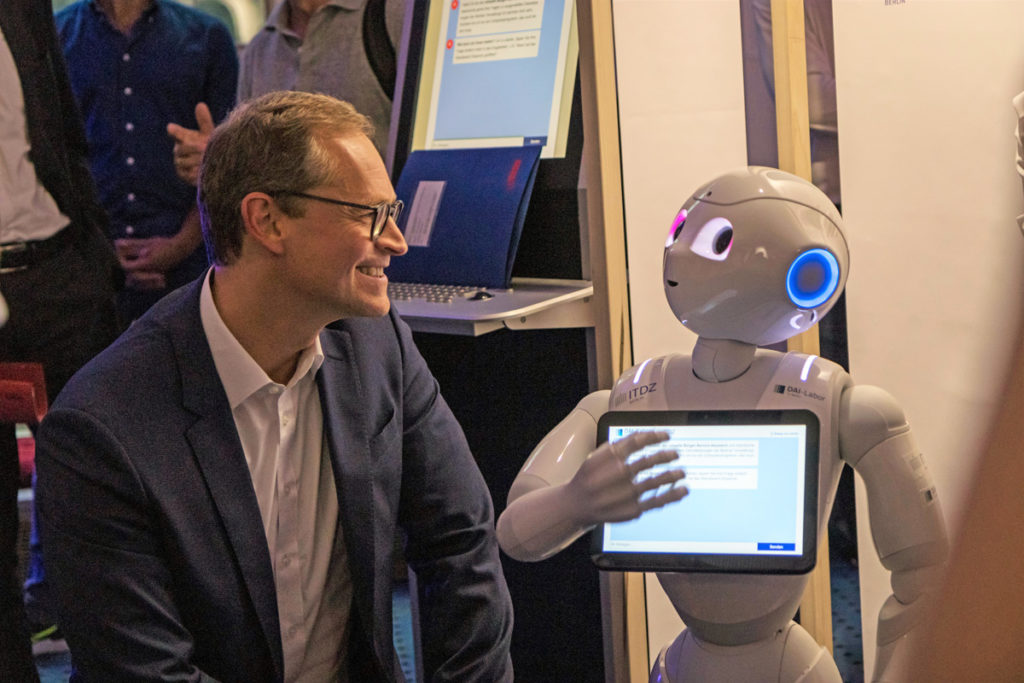 At the opening of CityLAB Berlin, the virtual citizen service assistant was presented to a broad public. Among the guests was Berlin's governing mayor Michael Müller. The robot Pepper as an alternative user interface answered questions and provided information for citizens with the aim of minimizing administrative processes and relieving the burden on staff.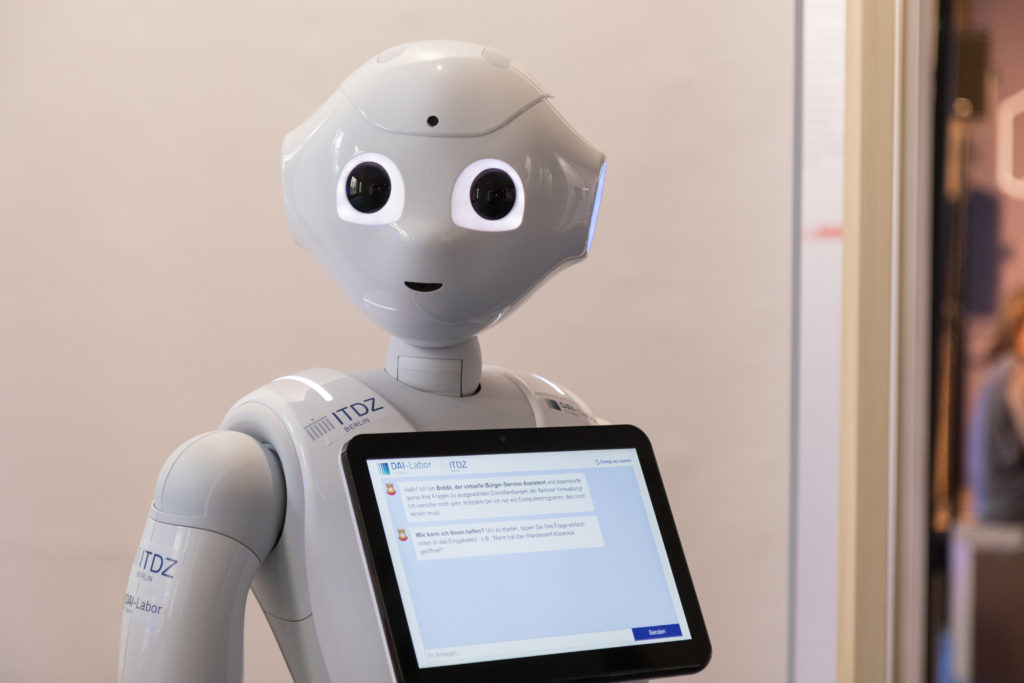 Services at public authorities are to be supported with individual software that is geared to the requirements and standards of citizens. The DAI-Labor can pre-test the individually developed solutions in a real environment and incorporate impulses and experiences directly into new solutions. The award-winning virtual citizen's assistant is an example of this. Every day, numerous questions are received from Berliners about various government and administrative processes. These are answered via the Berlin service portal (service.berlin.de) or the Citizens' Hotline 115. The virtual assistant, an Internet-based dialog system, offers a digital solution and also provides information. Questions submitted in writing can also be answered specifically in the form of a dialog. These digital solutions in the administrative system reduce the workload for staff but also save time for citizens to obtain information quickly and securely. DAI-Labor and ITDZ Berlin were awarded second place in the category "Best Digitalization Project" in the nationwide eGovernment competition.