Chatbot Hamburg

Chatbot for Hamburg citizen service – Frag-den-Michel
In this project a virtual citizen assistant for the Free and Hanseatic City of Hamburg (FHH) and its citizen service database will be developed. The aim is to relieve the Telefonische HamburgService (HS), the service centre of the FHH, of the burden of citizen-authority interaction and, at the same time, to improve the supply of information to citizens.
While personal contact with a contact person is usually necessary for concrete problem solutions, the provision of standard information can also be realized via other, more automated channels. We follow the suggestions for action recommended in the study "Uniform Authority Numbers in the European Union" (IfG.CC, 2010) and formulate the goal of the project to create a further access channel to authority information in addition to the services offered by the Hamburg Authority Finder and the HS and thus to supplement it with a convenient service.
The Frag-den-Michel for Hamburg should not only provide information, but also provide citizens with direct online access to the services of the Hamburg administration. To this end, the increasing digitalisation of services provided by the Hamburg administration will be used and promoted by integrating interfaces to services or creating new ones.
Overview
Project Acronym:
Chatburg
Project Title:
Chatbot Hamburg
Duration:
03/01/2018 ⇢ 02/28/2020
Website:
Contact person:
Competence Centers:
Sponsors: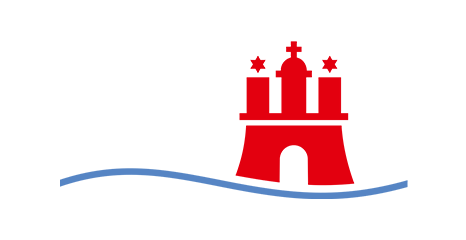 Senat der Freien und Hansestadt Hamburg Senatskanzlei - Amt für IT und Digitalisierung