Virtual citizen service assistant (chatbot) for the Berlin administration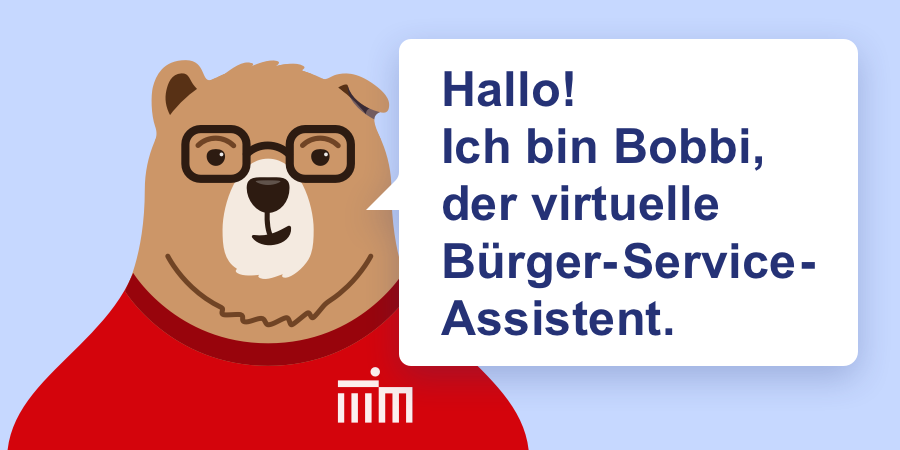 As part of the IDBB sub-project Virtual Citizen Assistant, the D115 call center employees of the state of Berlin are to be relieved with citizen-authority interaction and at the same time the information supply of citizens is to be improved. This can be achieved either by automating the telephony itself (optimisation of one channel) or by adding further communication channels to the telephony (multi-channel approach, hybrid approach).
While personal contact with an employee of the administration is usually necessary for concrete problem solutions, the simple provision and sharing of information can also be realized via other, more automated channels. We follow the proposals for action recommended in the study "Uniform Authority Numbers in the European Union" (IfG.CC, 2010) and formulate the goal of the project to increase the accessibility of D115 and to create extended as well as combined access channels to authority information.
In addition, the Citizens' Assistant is intended to use and promote the increasing digitalisation of services provided by the Berlin administration. To this end, interfaces to services are integrated or created. As a result, citizens will have convenient online access to the services of the Berlin administration.
See also: Berlin zweiter Sieger bei bundesweitem eGovernment Wettbewerb
Overview
Project Acronym:
Bobbi
Project Title:
Bobbi - Virtual Citizen-Service-Assistant
Duration:
01/01/2015 ⇢ 02/29/2020
Website:
Contact person:
Keywords:
Maschinelles Lernen, Natural Language Processing
Application Centers:
Sponsors: