SERCHO Project
The SerCHo project (Service Centric Home) is the winning project of the technology competition "Next Generation Media". It is one of eleven project proposals out of 146 that were selected by the Federal Ministry of Economics and Labor and funded with a total of 40 million euros.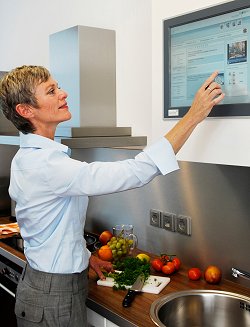 The aim of the project is to develop new and innovative solutions that can be easily integrated into existing home environments. The "SerCHo-System" should enable the user to control and monitor his home proactively in a simple and natural way. For this purpose, the "SerCHo-System" offers a consistent user interface for home control and automation as well as for the use of additional services.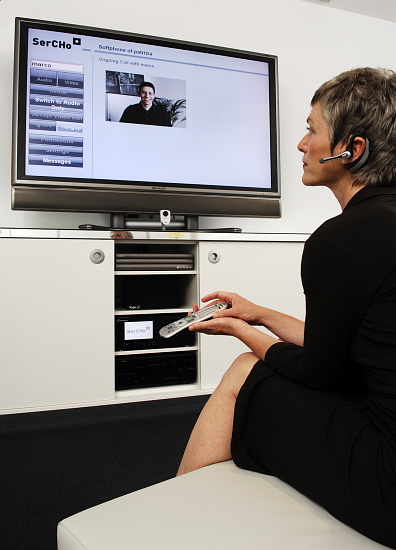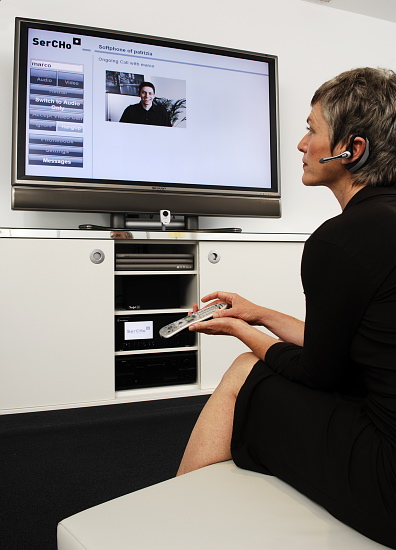 With an open service platform the increase of the quality of life in the "home of the future" is ensured. The platform should enable the fast and easy delivery of new context-sensitive services to the home environment and provide a consistent "user interface" for the use of these services. The project focuses on the following areas: Information technology, telecommunications, radio, television and entertainment, home control and automation.