Project BIB3R
Berlin`s Beyond-3G Testbed and Serviceware Framework for Advanced Mobile Solutions (BIB3R) stands for reliable network management and a seamless network transition.
To effectively organize and control service usage, reliable network management is necessary. Here, the seamless network transition is a crucial focus. Therefore, an agent-based service usage environment is designed and implemented, which makes the best possible use of the local network access conditions at each location of the mobile user and also enables a seamless transition between different technologies depending on the user's movement.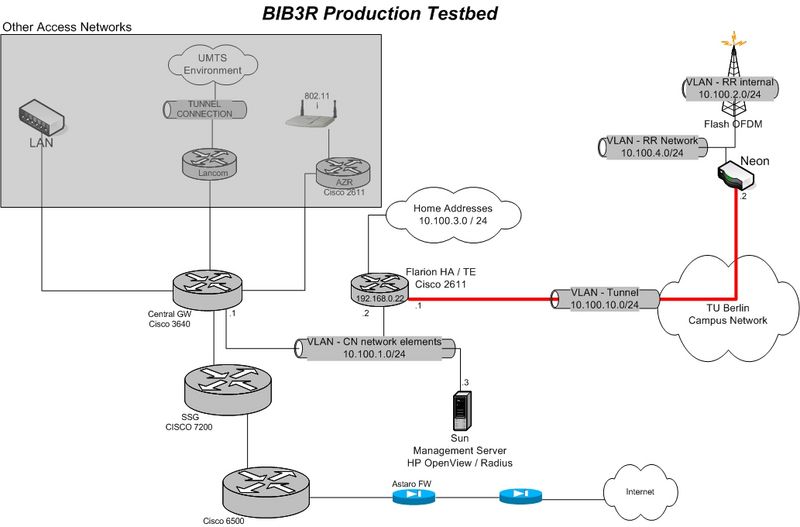 The project, funded by the German Federal Ministry of Education and Research, has been implemented in cooperation with the following partners: T-Systems, T-Mobile, Motorola, Siemens, Cisco Systems, Sun Microsystems, Fraunhofer FOKUS, Dresden University of Technology, BMBF – Federal Ministry of Education and Research, DLR – German Aerospace Center.